Valerio
Abbiategrasso, ITALIA
I love everything that represents the world of bread, seeing that living matter that changes, grows and evolves by itself.
---
Spoken languages


Some words about me
I live in Abbiategrasso, near Milan. I am an adventurous traveler, passionate about cultures and cuisines. I love Japanese culture tattoos and their meanings. On a musical level, my passions are many. I love great performers like Michael Jackson, the glam & rock world: (Guns'n'Roses, Queen, Motley Crue, Def Leppard, Europe, Aerosmith, Extreme), with a nod to metal (Dream Theater, Angra, Iron Maiden , Halloween). I deeply love the world of baking.
Hi, I'm Valerio De Angeli Dea Bakery Lab is my project, to share my deep love and my wealth of experience in this fascinating sector with a concrete proposal. Dea Bakery Lab is very different from an online cooking and baking school. What I want is to convey to people the sense of lightness that only something alive can give: this, in a nutshell, is the secret of bread therapy.
---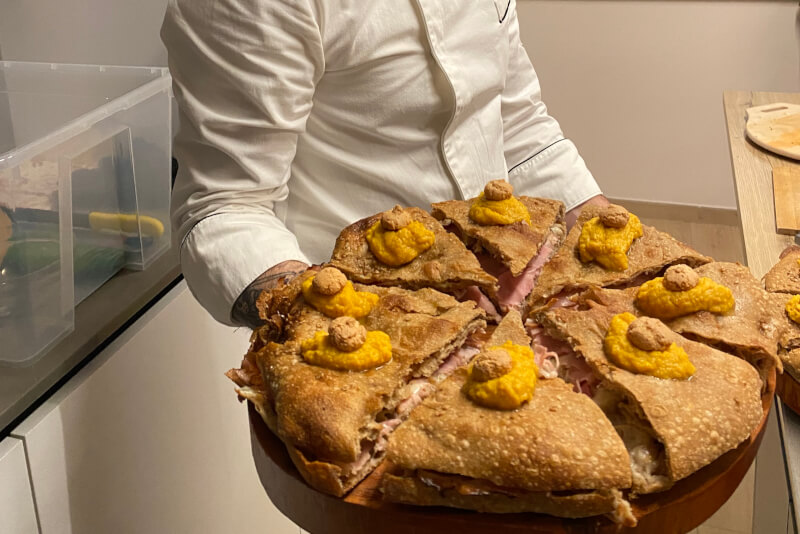 In this course we begin to become familiar with the world of flour, with some technical notion that will allow us to better understand all the steps and the right terminologies that we will use during our journey. We will take the first steps in the world of bread therapy with the simple recipe of bread in the pot. We will touch the dough for the first time, we will begin to savor its beneficial aromas and scents, to discover the well-being and calm that arise from a simple and ancient gesture such as mixing water and flour.