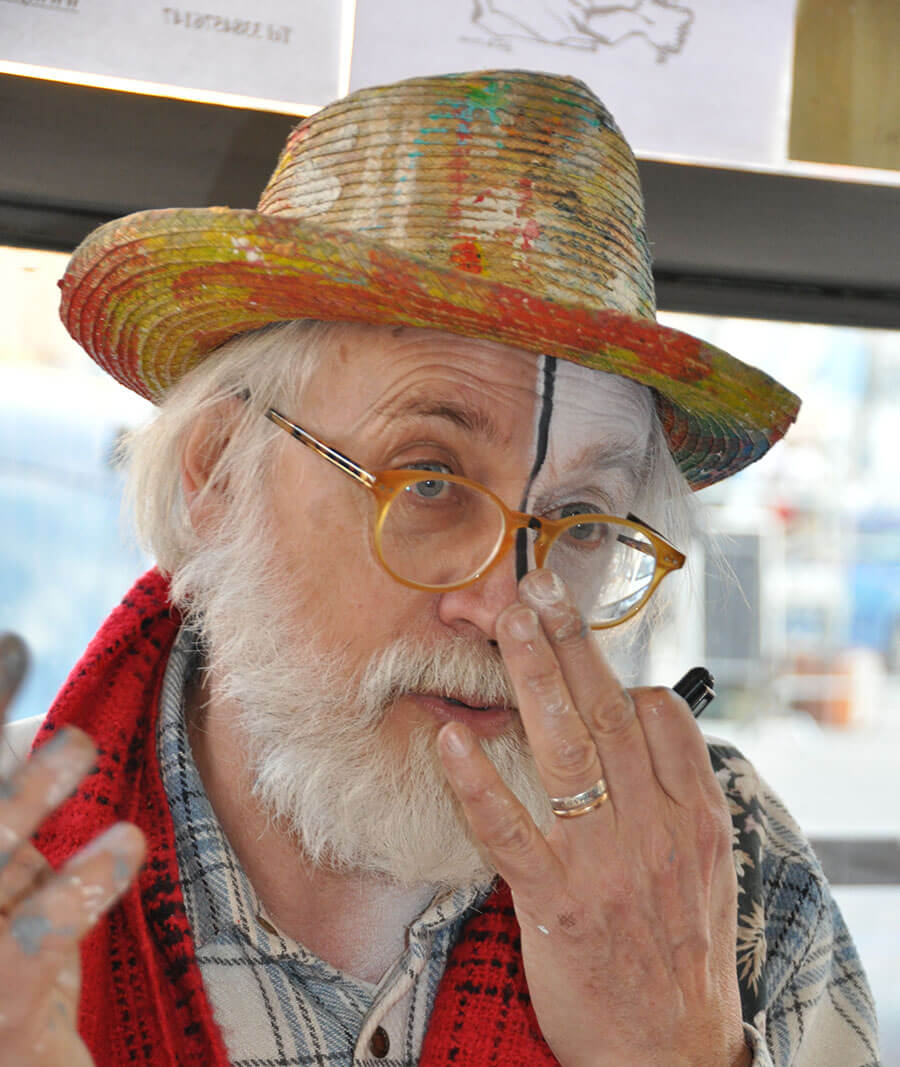 Claudio
Milano, ITALIA
I place art not in reality but in the relationship with desire
---
Spoken languages





Some words about me
Founder of the Laboratory of Chromography, an association based in Milan that spreads the contagion of creativity through internships, courses and walking "routes", readings, exhibitions and conferences. I made artist's books, performances, shared art works.
Painter, writer, journalist, formerly in the national secretariat of the radical party with Jean Fabre in 1979, later an actor and cultural organizer. I was one of the eight Italian artists invited to China in 2017 to participate in the Lushan International Watercolor Festival.
---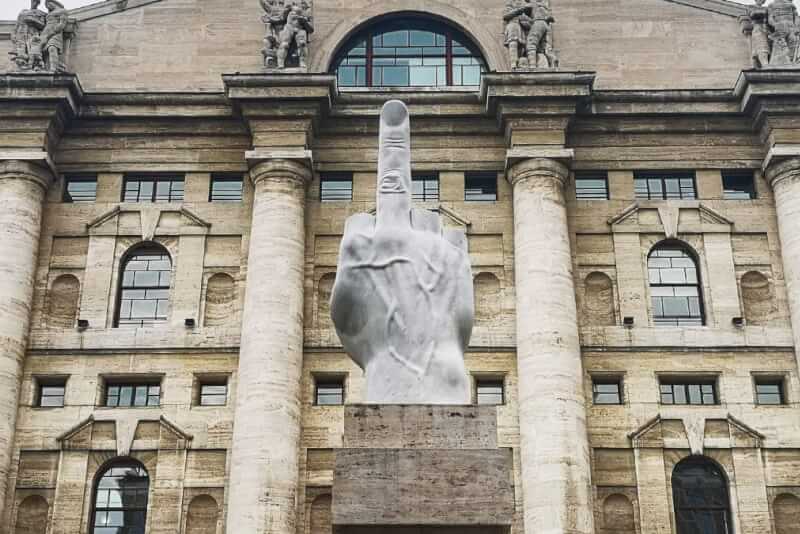 In Piazza Affari in front of L.O.V.E one of the works of Cattelan and among the most irreverent of modern art, we will give space to the artistic side that is in each of us. You don't need experience, just the desire to express yourself with design and color! After an introduction to the basic techniques of watercolor, we will create our version of the most famous finger in Italy. We will then walk to another subject to draw, a few meters from Piazza Affari. Ready to unleash your creativity?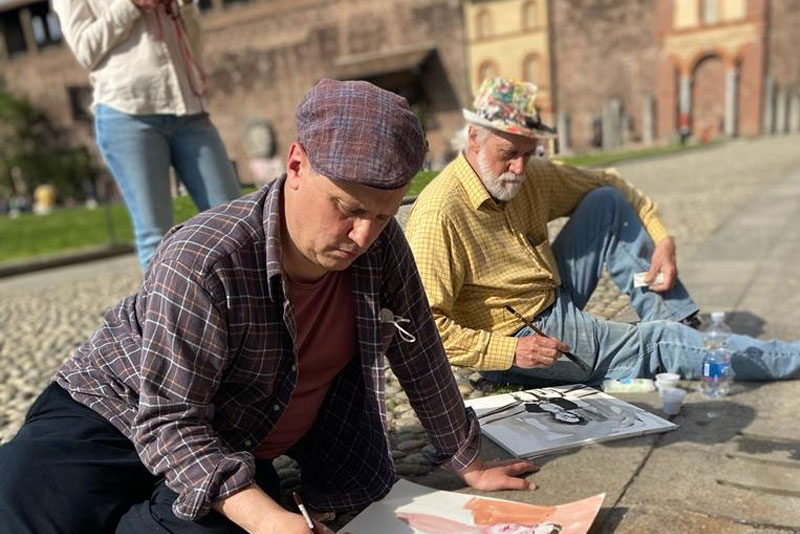 Painting and drawing en plein air in the park. from the Arch of Peace to the Branca Tower to the Sforza Castle: the difficulty and the pleasure of transforming the wonderful reality that constantly changes and stimulates all the senses in a colorful drawing. A symbolic representation: not a photo but an image of the outside world seen from a particular and unique point of view. The outside world and my personal subjective world come together in the watercolor. The two dimensions do not exist in nature: a surface appears two-dimensional only in relation to us. To a small ant the paper (which we think of as flat) will look like uneven ground, nothing is absolutely flat in nature. Therefore a drawing, a watercolor, are abstractions. Some think that photography is reality, while it is just another form of storytelling.